International News
20.02.2018

my-PV realisiert erstes Projekt mit intelligentem Leistungssteller

Im März 2018 installiert die my-PV GmbH in Ried in der Riedmark (Oberösterreich) erstmals ihren neuen Leistungssteller...
09.02.2018

New Istanbul Airport - Case Study in GPD Istanbul 2018

From March 7–10, the fourth GPD Istanbul will bring the world's top minds together for the best-ever interactive event in Istanbul,...
05.02.2018

Pacifico Energy Commences Construction of 55 MW Utility Scale Solar Power Plant in Gujo City, Gifu Prefecture, Japan

Pacifico Energy commences construction of a 55 MW DC solar power generation plant Minami Mega Solar Power Plant in Gujo City, Gifu,...
22.12.2017

Merry X-mas and a Happy New Year from the News Team

Christmas is approaching with great steps and our news office staff leaves for a short...
14.12.2017

Verkaufszahlen um 15 Prozent gesteigert: SolarMax bedankt sich mit Weihnachts-Rabattaktion

Der Wechselrichter- und Speicherhersteller SolarMax hat seine Verkaufszahlen für Stringwechselrichter in diesem Jahr um 15 Prozent...
07.12.2017

Panasonic Develops Unique Vacuum Insulated Glass Based on Its Plasma Display Panel Technology

The new vacuum insulated glass achieves the industry´s top-class(*1) insulation performance for glass of approx. 6 mm total...
07.12.2017

First Solar Presents First Functional Series 6 Module

Production-scale throughput marks a major milestone in factory retooling / Expansion of Vietnam production facility also...
07.12.2017

Sinacon HC – hybrid converter for innovative grids

Sinacon HC is a modular, flexible hybrid converter for innovative grids which links different power sources and batteries to the public grid or can be used to create...
05.12.2017

Tipps & Tricks: Glasrecycling zur Adventszeit

Wohin mit weihnachtlichen Duftkerzen, leeren Glasflaschen &...
04.12.2017

16-metre-high atrium in Stuttgart with EControl glass

Open, communicative, creative: at the new European headquarters of the Lapp Group (U.I. Lapp GmbH) in Stuttgart-Vaihingen the open-space concept is lived right into the...
04.12.2017

Excellent business opportunities for Elettromeccanica Bovone

Starring robotic work centers by Elettromeccanica Bovone. The trend confirmed at the expo: customers wish to quickly negotiate a...
Search News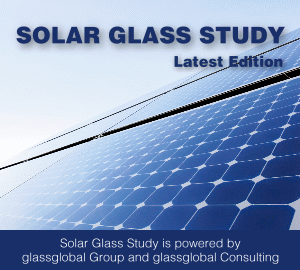 INFO
News by language
NEWSLETTER
Services
Advertisement