International News
05.09.2017

The necessary road for Refractory Materials Industry in China

Last year, China´s energy-saving environmental protection industry output value to reach 4.5 trillion yuan, and proposed to strengthen energy-saving technological transformation, the implementation of pollution control key projects to promote...
04.09.2017

SolarMax gewährt Einblicke in die Wechselrichter- und Speicherproduktion

Mit zahlreichen Detailaufnahmen zeigt die SolarMax-Gruppe in ihrem neuen Unternehmensfilm, wie in der Produktion in Burgau Solarwechselrichter und Speichersysteme...
04.09.2017

4-noks bringt neuen Leistungsbegrenzer für die Warmwassererzeugung mit überschüssigem Solarstrom auf den Markt

Der italienische Elektrotechnikhersteller 4-noks, eine Markengesellschaft der Astrel Group, hat ein neues Steuerungsgerät für dreiphasige Solaranlagen...
22.08.2017

IBC SOLAR unterzeichnet Vertrag mit SECI über 20-MW-Solarpark in Indien

Die IBC SOLAR AG, ein weltweit führendes Systemhaus für Photovoltaik (PV) und Energiespeicher, hat ein Power Purchase Agreement (PPA) mit der Solar Energy Corporation of India (SECI) über eine 20-MW-(AC)-Solaranlage...
07.08.2017

SolarWorld AG: Eröffnung Insolvenzverfahren; Niederlegung Vorstand

Das Amtsgericht Bonn hat am 1. August das Insolvenzverfahren über das Vermögen der SolarWorld AG sowie deren Tochtergesellschaften SolarWorld Industries Sachsen GmbH, SolarWorld Industries Thüringen GmbH, SolarWorld Innovations GmbH...
31.07.2017

To all earlier GPD Speakers - Thank You to your help over 25 years!

Personal Message from Jorma Vitkala - This message gives me a proper opportunity to thank you all for everything. We did it...
27.07.2017

VISITOR REGISTRATION NOW OPEN FOR VITRUM 2017

International trade fair for machinery, equipment and systems for the processing of flat and hollow glass; glass and finished products for the...
19.07.2017

Value Enhancement Partners takes over Scheuten Glass Holding

Scheuten Glass Holding is expected to be acquired by private equity investor Value Enhancement Partners...
14.07.2017

FHR Anlagenbau GmbH erhält Großauftrag zur Lieferung von Inline-Beschichtungstechnik für CIGS-Solarmodulfabriken

FHR Anlagenbau GmbH erhält Großauftrag der Manz AG zur Lieferung von Inline-Beschichtungstechnik für CIGS-Solarmodulfabriken und strebt strategische Partnerschaft zur Weiterentwicklung der Dünnschichttechnologie...
12.07.2017

Praxair Starts Up New Air Separation Plant at Samsung Display Complex

Samsung's Tangjeong complex, the world's first and largest sixth-generation flexible Organic Light Emitting Diodes (OLED) panel plant, is expanding to meet increasing demand for future generations of...
11.07.2017

Neue Wechselrichter für das Repowering gewerblicher Solaranlagen: SolarMax erweitert HT-Serie um vier neue Modelle

Der Wechselrichter- und Speicherhersteller SolarMax hat im Mai seine dreiphasige Stringwechselrichterserie HT um vier Geräte mit Nennleistungen von 20 und 25 Kilowatt erweitert. Mit den Neuentwicklungen vervollständigt SolarMax sein...
Search News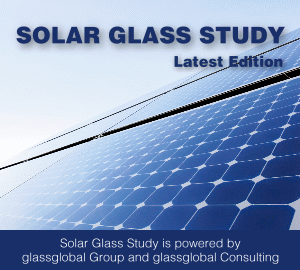 INFO
News by language
NEWSLETTER
Services
Advertisement