Company News
31.05.2013

Wirkungsgradsteigerung für Dünnschicht: Produktionssystem von 3D-Micromac

Die 3D-Micromac AG aus Chemnitz bringt im Juni das weltweit erste Maschinenkonzept auf den Markt, das sämtliche Strukturierungsschritte zur integrierten Serienverschaltung bei Dünnschichtmodulen auf einer Plattform und in einem...
| | |
| --- | --- |
| 4JET microtech GmbH & Co. KG | |
15.01.2015

4JET introduced PearlCut

German laser system integrator 4JET Technologies GmbH has developed a new process solution for precision cutting of glass. The process uses ultrafast laser pulses and a unique beam shaping solution for a controlled crack propagation in brittle...
19.03.2013

Cost reduction through ultrasound contacting

International competition and the massive drop in prices of thin film solar cells forces manufacturers to further reduce their production cost. Ultrasound contacting has a high potential to save production...
18.03.2013

Kostensenkung durch Ultraschall-Kontaktierung

Internationaler Wettbewerb und der massive Preisverfall zwingen die Hersteller von Dünnschicht-Solarmodulen zu weiteren Kostenreduzierungen. Hohes Potenzial liefert dabei die Kontaktierung der Zellen mit Hilfe der...
14.01.2014

Acktar Black Coatings Now Incorporated in Leading Optics Simulation Software Packages

Reflectance data for Acktar black light-absorbing coatings have been incorporated into the libraries of the major optics simulation software packages Zemax and TracePro and soon will be incorporated into ASAP and...
30.03.2015

aleo solar und GreenIndusTree erschließen pakistanischen Solarmarkt

Pakistan ist vielversprechender neuer Markt für...
16.10.2014

Solar Energy UK: aleo solar GmbH presents new module with excellent weak light behaviour

aleo solar GmbH will be unveiling its new 300 watt high-power module boasting improved weak light behaviour at the Solar Energy UK exhibition, taking place in Birmingham from 14th to 16th October 2014. Even with a very weak irradiation of 200 watts...
14.10.2014

Solar Energy UK: aleo solar GmbH präsentiert neues Modul mit herausragendem Schwachlichtverhalten

Auf der Messe "Solar Energy UK" in Birmingham präsentiert die aleo solar GmbH vom 14. bis 16. Oktober 2014 ihr neues 300 Watt-Hochleistungsmodul, dessen Schwachlichtverhalten nun weiter verbessert werden konnte. Selbst bei einer...
07.05.2014

Liquidation der aleo solar AG ab 1. Mai 2014 – Vollzug des Unternehmenskaufvertrages für den 16. Mai 2014 erwartet

Die aleo solar AG [ISIN: DE000A0JM634] ist gemäß dem Beschluss der außerordentlichen Hauptversammlung vom 15. April 2014 mit Wirkung zum Ablauf des 30. April 2014 aufgelöst. Die Gesellschaft firmiert ab 1. Mai 2014 als...
09.10.2012

aleo solar AG reduces its sales forecast for 2012 and makes further write-downs

Aleo solar AG is anticipating consolidated sales to be considerably lower than previously expected, amounting to approximately 215 million $, and consolidated profit to decline further for the business year 2012, based on initial indications for the...
14.06.2016

Produktgarantie für HE-Module bis 25 Jahre/ aleo solar präsentiert neue Glas-Glas-Module auf Intersolar

Auf der Intersolar Europe 2016 stellt aleo solar neu entwickelte Lösungen für die Photovoltaik-Gebäudeintegration, ein neues Garantiepaket sowie ein Hochleistungsmodul mit 310 Watt und 5-Busbar-Zellen...
25.11.2014

aleo solar supplies PV modules with 5.8 MW capacity in Turkey

aleo solar is supplying solar panels for four large-scale photovoltaic projects in Turkey with a cumulative capacity of 5.8 megawatts (MW). Among the projects will be one of the largest Turkish roof-mounted installations on a commercial property in...
12.09.2014

aleo solar unveils new high-power module

aleo solar has presented a new high-power module that generates yields of around ten percent higher than those produced by conventional PV modules. Since being acquired by the Taiwanese solar company Sunrise Global Energy in the spring of this year,...
11.09.2014

aleo solar präsentiert neues Hochleistungsmodul

aleo solar präsentiert ein neues Hochleistungsmodul, das einen rund zehn Prozent höheren Ertrag erzielt als konventionelle PV-Module. Seit der Übernahme der Produktion durch das taiwanesische Solarunternehmen Sunrise Global Energy im...
31.03.2014

Gebäudeintegrierte Photovoltaik: Antec Solar präsentiert erste farbige Solarmodule für Fassaden

Mit der neuen Modulreihe "ATFKrom" bietet die Antec Solar GmbH (Arnstadt) erstmals farbige Photovoltaik-Module für die Fassadenintegration...
27.03.2014

Antec Solar bringt farbige Solarmodule für die Fassadenintegration auf den Markt

Mit den neuen Modulen der Reihe ATFKrom bietet Antec Solar erstmals farbige Photovoltaik-Module für die Fassadenintegration an. Die Module basieren auf der unternehmenseigenen Dünnschichttechnologie und sind in den Farben terrakotta,...
29.10.2014

Apollon Solar at Solar Power International exhibition in Las Vegas

Apollon Solar will be present the Solar Power International exhibition taking place in October 20-23 in Las...
02.11.2011

Argotec promotes Wilby to chairman & CEO, Filler to president & COO

Argotec, Inc. co-founders Dick Barnes and Steve Wolkenbreit announced the promotion of Bruce Wilby to chairman of the board and chief executive officer of the corporation. Mr. Wilby served previously as president and...
Search News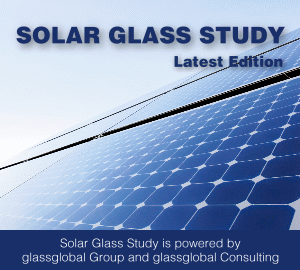 INFO
News by language
NEWSLETTER
Advertisement