Solar > Training / Specialist training / Qualification >
Institut für Silizium Photovoltaik

Berlin, Germany
Bridging the gap between Science and Industry Germany has gained a leading position in the photovoltaics PV market. To stay ahead, it is crucial to increase the technological effort in the rapidly expanding field of thin film PV as well. Here, swift...
AIT Sweden AB

Kyrkhult, Sweden
Our products range includes small modules for the off grid market 30Wp 120Wp as well as standard module types used in grid connected solar plants 180Wp 230Wp . We also manufacture marine modules and customized module types at special customers´...
INPRO SOLAR

Eurasburg, Germany
Manufacturer of mini solarmoduls, proofed for space application, OEM, solar consumer applications, solar educational program, Solar toys, Solar promotional items,...
ADEMEFrench Environment and Energy Manag

Valbonne, France
Promotion of sustainable development with priority in the fields of waste management, energy management and reduction of air...
Alpensolar Dachbörse GmbH

Dietmannsried, Germany
Alpensolar Dachbörse is an internet based system that mediates roofs and other sites to investors who wish to install and operate photovoltaic systems....
arsenal research

Wien, Austria
With some 190 highly qualified staff members, Österreichisches Forschungs und Prüfzentrum Arsenal Ges.m.b.H. has established itself as a European research center in the future oriented fields of mobility and energy. Photovoltaics Worldwide,...
Bauzentrum der Landeshauptstadt München

München, Germany
Mit dem Bauzentrum München fördert die Landeshauptstadt München das energieoptimierte und qualitativ hochwertige Sanieren und Bauen, mit besonderer Beachtung der solaren und regenerativen Energieträger. Angeboten werden Seminare, Beratung, Vorträge...
Bureau Veritas E&E Product Services GmbH

Türkheim, Germany
Bureau Veritas encompasses many of the leading international test and certification companies and is recognised globally as a leading conformity assessment body. 38.000 employees serve more than 300.000 clients in more than 140 countries. Our...
Deutsche Gesellschaft für Sonnenenergie e. V.

München, Germany
Hauptziel ist die Förderung aller erneuerbaren Energien und der Energieeinsparung. Die DGS versteht sich als Mittler zwischen Wissenschaft, Handwerk und dem Endkunden. Sie publiziert die Zeitschrift SONNENENERGIE, veranstaltet Ausstellungen und...
Doppelintegral GmbH Integrale Planung & Softwaretechnik

Stuttgart, Germany
oppelintegral develops and markets the integrated simulation environment INSEL. With INSEL any kind of model from the renewable energy technology sector, the meteorological field, building simulation and communication area can be created. INSEL...
Dr.-Ing. Paul Christiani GmbH & Co. KG Technisches Institut für Aus- und Weiterbildung

Konstanz, Germany
Christiani offers solutions for efficient training and further training to educational markets. From specified books, training courses and interactive computer based training up to projects for the practical qualification of the students....
Search Database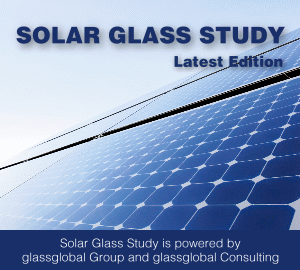 Search Result
Advertisement