Solar > Professional Journals - Publisher >
H. Y. Media

Shanghai, China (People´s Republic)
Magazines: International Glass manufacturing Chinese edition, International Photovoltaic Industry Chinese edition, Glass in China English...
Chameleon Business Media Ltd

Forest Row, United Kingdom
Chameleon Business Media is the publisher of Glass Worldwide, the preferred journal of and the leading bi monthly magazine for all sectors and regions of the international glass industry. Every issue presents the latest news, views and technical...
Photovoltaikforum GmbH

Kirchdorf, Germany
Photovoltaikforum.com, das größte unabhängige, kostenlose Informationsportal für Anlagenbetreiber, Interessenten, Installateure und Hersteller. Hilfe und Diskussion über PV News, Module, Wechselrichter, Montagesysteme, Inselanlagen, Datenlogger...
Alfons W. Gentner Verlag GmbH & Co. KG

Stuttgart, Germany
Auf der Intersolar präsentiert der Gentner Verlag das Produkt Portal Erneuerbare Energien Nachhaltigkeit für Generationen www.shk ernie.de und den dazugehörigen Produktkatalog, eine Kooperation mit dem Zentralverband Sanitär Heizung Klima, St....
Bauverlag BV GmbH

Gütersloh, Germany
Bauverlag is one of the leading suppliers of specialist information to the architecture and construction sectors in German speaking areas. With our trade journals and on line services we are able to cover the information needs of all relevant...
Bielefelder Verlag GmbH & Co. KG

Bielefeld, Germany
BVA Bielefelder Verlag is a specialist for branch magazines, special interest magazines and cycling route maps and publishes successfully e.g the following titles: Sonne Wind Wärme, Sun Wind Energy, Gummibereifung, RadMarkt, Aktiv Radfahren, Bike...
Darmei International Information

Hohhot, China (People´s Republic)
Darmei International is the biggest promotion platform for Renewable energy development and trading in CHINA. Darmei has the biggest and most influential solar periodicals and fairs in China: Solar Energy Newspaper, Photovoltaic Newspaper, Chinese...
Deutsche Gesellschaft für Sonnenenergie e. V.

München, Germany
Hauptziel ist die Förderung aller erneuerbaren Energien und der Energieeinsparung. Die DGS versteht sich als Mittler zwischen Wissenschaft, Handwerk und dem Endkunden. Sie publiziert die Zeitschrift SONNENENERGIE, veranstaltet Ausstellungen und...
Dr.-Ing. Paul Christiani GmbH & Co. KG Technisches Institut für Aus- und Weiterbildung

Konstanz, Germany
Christiani offers solutions for efficient training and further training to educational markets. From specified books, training courses and interactive computer based training up to projects for the practical qualification of the students....
Earthscan

London, United Kingdom
Earthscan is the world´s leading publisher on climate change, sustainable development and environmental technology. We aim to publish original, reliable and significant work that helps to foster the conditions for genuine sustainability by providing...
Search Database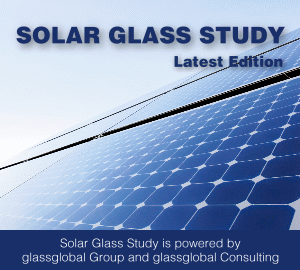 Search Result
Advertisement