Solar > Control technology, measuring devices >
cibite AG

Donauwörth, Germany
Our product pallet covers the entire spectrum of quality assurance in the glass production area and is suitable for: Container glass, Flatware glass, Solar glass, Medical glass, etc., Because of our expertise in quality assurance in glass...
Sputnik Engineering AG

Biel, Switzerland
SolarMax S stands for smart and sturdy. We are convinced you will be impressed with the performance String inverters The single phase and three phase string inverters with rated outputs between 1.8 and 15 kW are designed for small and medium sized...
Hochschule Offenburg Forschungsgruppe NET

Offenburg, Germany
Our new Projects The research group NET Sustainable Energy Techniques at University of Applied Sciences Offenburg analyses large scale solar thermal systems since 1999 in the context of the Solarthermie2000plus project. Beyond that the research...
PV-Engineering GmbH Measurement

Iserlohn, Germany
Electronical precision measuring devices for the on site test of PV modules and strings: peak power check fault detection quality control...
Solned

Veldhoven, Netherlands
Solned plays an important role in the development and marketing of intelligent PV systems and of interconnection components with a high life expectancy and reliability. Main Solned products are: Solar connectivity like junction boxes and intelligent...
Gefran Deutschland GmbH

Seligenstadt, Germany
Sensors Power Controllers, Indicators SSR Drive Motion Control Systems Solution for Automation Calibration...
SolarEdge Technologies

Dallas, USA
SolarEdge Technologies will debut its distributed power harvesting system that effectively removes the limitations of traditional PV systems. Our Smart DC technology enables increased production of clean, grid ready energy at a lower cost per watt...
Watts Industries Deutschland GmbH

Landau, Germany
WATTS Industries Deutschland is one of the leading manufacturers of products and components for floor heating systems, boiler connection technology, solar thermal energy systems, wood burning systems and heat pumps. We are constantly adapting...
3U ENERGY AG

Marburg, Germany
The conversion of solar energy into hot water or electricity is a complex matter. But you don´t need to worry. Our technologies are intelligent enough to simplify complex processes and work as efficiently as humanly possible. Our heat cabinets, for...
SOLARC Innovative Solarprodukte GmbH

Berlin, Germany
SOLARC GmbH develops and distributes technologically high standard and innovative small devices powered by photovoltaics, e.g. the solar powered milk frother SoLait100, the universal charging device e.GO, the solar charger scottyPro and solar bags....
Xiris Automation Inc.

Burlington, Ontario, Canada
Supplier of Inspection Machines and Optical...
Search Database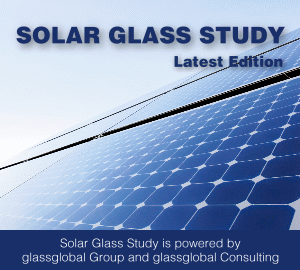 Search Result
Advertisement