Solar > Accessories for Installation >
Jens Löwe

Berlin, Germany
Pure water systems Reverse Osmose Ionexchanger Demineralizer for Laboratories, production Solar Cleaning Systems Glass Cleaning...
Hermann Paus Maschinenfabrik GmbH

Emsbüren, Germany
For about 40 years now, Hermann Paus Maschinenfabrik GmbH has been designing and manufacturing innovative machines and vehicles for special applications. The large PAUS product range covers construction machines, dumpers, telescopic elevators...
Melfast, Inc.

Fairfield, New Jersey, USA
Bolts, Washers, Pins, Screws, Sockets, Rods, Nuts, Anchors, Specialty Items, Chain Rope Misc, Strut U Channel, Solar Accessories, Sealants...
Hentec Industry Co.,Ltd

Jiangyin, China (People´s Republic)
aluminum extrusion profiles > Industrial Profile > Window And Door Profile > Curtain Wall Profile > Frame For Solar Panel > other aluminum composite panels > the solid color panels > the chameleon panels > the granite panels > the artistic panels >...
HT Italia

Faenza, Italy
PHOTOVOLTAIC TESTERS SOLAR200 Multifunction instrument for safety verification of single phase and three phase photovoltaic systems I V 400 Multifunction instrument for verification of I V characteristic of photovoltaic strings and modules SOLAR300N...
Swisslog Telelift GmbH

Puchheim, Germany
Swisslog Telelift is a leading manufacturer of rail bound conveying systems for the internal transport of light goods. With its logistic solutions Swisslog Telelift is offering the customer a complete system comprising of equipment, conception,...
Going Green Solar, LLC

Phoenix, Arizona, USA
Going Green Solar´s products include solar electric systems, solar hot water heating systems, and Aeroseal Certified Duct Sealing Diagnostics. Our products are proven to save our customers money on their utility bills. Our products are proven to...
MBL Solutions SRL

Corato, Italy
design and manufacturing of stand alone machines to development of lines for the production of solar photovoltaic and thermal...
Vivint Solar

Provo, UT, USA
solar systems...
Zep Solar, Inc. US Headquarters

San Rafael, CA, USA
Zep System I offers the fastest and least expensive way to install PV arrays for flush mount tile roof applications. With its ability to optimize attachment point spacing in both east west and north south axes, Zep System I can offer a 25% reduction...
Search Database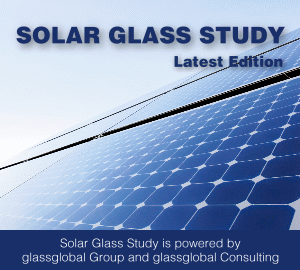 Search Result
Advertisement