Solar > Solar heat > Storage tanks
Gasokol GmbH

Saxen, Austria
GASOKOL GmbH THE SOLAR MANUFACTORY 25 years of experience in development and production of solar thermal collectors guarantee every customer the perfect fulfilment of demands. Beside of collectors in premium quality GASOKOL offers complete solar...
Haase GFK-Technik GmbH

Großröhrsdorf, Germany
Tanks, Anlagen und Formteile aus glasfaserverstärktem Kunststoff GFK sind die Spezialgebiete der Haase GFK Technik GmbH aus Großröhrsdorf bei Dresden. Beginnend als Zulieferbetrieb von GFK Produkten und Formteilen für die Haase Gruppe folgte die...
Home Mark Co., Ltd.

,
Storage tank with coil heat exchanger is suitable for every countries. We manufacture and export high quality and certified products from Taiwan. Product list : Electric water heater, storage tank with heat exchanger, gas water heater....
Huch GmbH Behälterbau

Werder, Germany
Production and sale of: Solar storage tank´s Domestic water storage tank´s Buffer storage tank´s Combination storage tank´s Special steel tank´s...
IDM-Energiesysteme GmbH

Matrei, Austria
IDM Idea Development Matrei in Matrei in East Tyrol was founded in 1977 as one of the first enterprises for solar plants and heat pumps in Austria. The first innovation in the late 70ies was the so called 4 season heating", a system composed of...
IKARUS Solarsysteme GmbH

Kempten, Germany
different kinds of frames, mineral...
Intermetalflex A.S.

Istanbul, Turkey
INTERMETALFLEX is producing Stainless Steel Metal Hoses with modern technology and high quality,yet with economical prices,to reach customer satisfaction....
INTERSOL Solarthermie (Vertrieb durch Donauer Solartechnik)

Gilching, Germany
The new products especially designed for INTERSOL solar thermal technology leave nothing to be desired and provide the entire spectrum of solar heat generation like collectors and storages as well as complete systems....
Intersolar SA

Kallithea, Greece
Intersolar is a greek manufacturer of solar collectors and thermosiphon solar water heaters. All products, either under the own brand or as OEM, are manufactured by Intersolar at the Oinofyta plant, 55km north of Athens. The management system...
IVT GmbH & Co. KGLATENTO Ganzjahres Solarsysteme PRINETO Kunststoffrohrsystem

Rohr, Germany
We manufacture innovative solutions for plumbing and heating. Apart from our patented Prineto plastic pipe system, we also produced the highly efficient Latento solar layer storage system. Our extrusion lines produce high quality PE X pipes up to 63...
Jiangsu Sunpower Solar Technology Co., Ltd.Changzhou Sevensun Technology Co.,ltd

Changzhou, China (People´s Republic)
Sunpower Together we can build a green world Sunpower, son of the sun, collect energy from the sun, offer you best thermal solution, and pay back with a pure, clean, green and friendly environment. Jiangsu Sunpower Solar Technology Co.,ltd is...
Search Database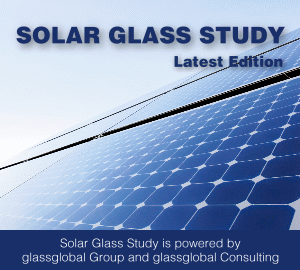 Search Result
Advertisement