Solar > PV integrating architecture >
Almaden Europe GmbH

München, Germany
Almaden World module R for all climates Low temperatures are prevailing in countries of the Northern hemisphere but also during the night in desert areas. All materials have to withstand temperatures below 30 ° Cel. and fast changes to high...
Bystronic glass

Neuhausen-Hamberg, Germany
Integrated total solutions, single solutions and components for the entire insulating glass manufacturing process, TPS R Thermo Plastic Spacer, the most advanced and flexible insulating glass production system in the world., Rational handling...
SCHÜCO International KG

Bielefeld, Germany
Schüco International KG is the global market leader in aluminum, steel, PVC U, and solar products for innovative building envelopes. Its annual turnover in 2008 was 2.2 billion euros, an increase of 20% compared to the previous year. With 5,000...
Onyx Solar

Avila, Spain
PV Curtain Wall Nowadays architecture and photovoltaic solar energy can be combined to create a new form of construction. Curtain walls offer architects a multitude of possibilities for the integration of photovoltaic solar energy into buildings in...
SCHOTT Solar AG

Mainz, Germany
SCHOTT Solar regards itself as a market and technology leader for receivers for Concentrated Solar Power plants with parabolic trough technology. Based on many years of research and development competence, the company also considers itself as one of...
Shanghai Roy Solar Co., Ltd.

Shang Hai, China (People´s Republic)
Our aim is to provide LOW COST, STABILIZATION, EASY TO USE solar products for our customers. Products range: from Solar Lighting Kit to Total Solar Power System Solution. We supply training, installation and maintenance services. In the past years,...
Ecotemis Corporate Headquarters

Paris, France
We recognize the very specific needs of our clients and have tailored ad hoc value propositions just for you. Whether you are architects, asset managers, corporate clients, industrial companies or public entities, Ecotemis has developed focused...
MEFA Befestigungs- und

Kupferzell, Germany
With customized solutions, flexible and in time logistics, support during the planning on site as well as with an innovative further development of the MEFA product range we want to satisfy and inspire our customers. We are your competent partner...
Ningbo Shengshida Lighting Electric

Yuyao, China (People´s Republic)
solar garden light,solar induction light,solar lawn light,trailer connector,spotlight,working light,power cord,garden power...
abakus solar AG

Gelsenkirchen, Germany
As wholesalers abakus solar AG offers high quality modules and components of the leading manufacturers, together with the best advice and practical subject competence for our specialised partners in the trade. abakus´ project division plans,...
Accelor Precision Corporation

ChuPei City, Taiwan, R.O.C.
ACCELOR produces diverse range of aluminum extrusions for PV industry. Our level of precision provides exceptional quality for PV industry. Accelor can exceed standard tolerances and deliver quality extrusions. Extrusion tolerances can make or break...
Search Database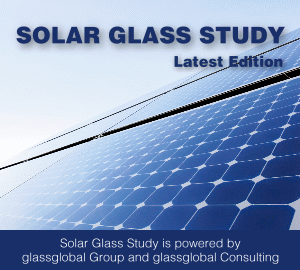 Search Result
Advertisement