Solar > Certification and testing >
IGR Institut für Glas- und Rohstofftechnologie GmbH

Göttingen, Germany
Analytical services include based on the equipment : REM EDX for inclusions, cords, particles, asbestos and mineral fibres, ICP OES for chemical analysis from glass, raw material and heavy metals 50 elements, included B, FTIR for synthetic material...
Terrachem GmbH

Mannheim, Germany
Terrachem GmbH is an independent, according to ISO 17025 accreditated laboratory, which is specialised since 1985 for the analysis of raw materials and products for the glass, ceramic and refractory industry using wavelength dispersive X ray...
Universität Stuttgart Institut für Thermodynamik und Wärmetechnik

Stuttgart, Germany
Testing of solar collectors, hot water stores, solar domestic hot water systems and solar combi systems. Product development and optimisation in co operation with solar thermal industry simulation studies. Production of solar test...
Echerkon Technologies Ltd.

Crawley, United Kingdom
Welcome to Echerkon Technologies Ltd. We provide equipment, processes and consultancy to the Photovoltaic industry. Our Nitor 301 system is a flexible R D deposition tool which uses Hot Filament Chemical Vapour Deposition HFCVD, also known as Hot...
Tüv Rheinland Group

Köln, Germany
deployment of technical innovations, products and...
SOLAR TII, Ltd.

Minsk, Belarus
Focusing on two principal market segments the spectral analytical market and the laser market SOLAR TII is a supplier of cost effective compact Monochromators, Spectrographs and Spectrometers to analyze emission from the UV to the IR, Solid State...
SGS-TÜV GmbH

Sulzbach / Saar, Germany
SGS TÜV Solar Certification Program Many micro and nano technology products must comply with regulations against set standards. We perform solar certification services for the following standards: IEC EN 61215 IEC EN 61646 IEC EN 61730 1 2 ISO 9000...
arsenal research

Wien, Austria
With some 190 highly qualified staff members, Österreichisches Forschungs und Prüfzentrum Arsenal Ges.m.b.H. has established itself as a European research center in the future oriented fields of mobility and energy. Photovoltaics Worldwide,...
AT4 Wireless S.A.

Campanillas (Málaga), Spain
Products AT4 wireless offers a global testing service to ensure that PV modules and systems fulfil the quality and safety requirements demanded by current regulations. Testing: IEC 61215 Qualification approval of terrestrial PV modules with...
Bureau Veritas E&E Product Services GmbH

Türkheim, Germany
Bureau Veritas encompasses many of the leading international test and certification companies and is recognised globally as a leading conformity assessment body. 38.000 employees serve more than 300.000 clients in more than 140 countries. Our...
Cener (National Renewable Energy Centre of Spain)

Sarriguren (Navarra), Spain
The National Centre of Renewable Energies CENER is a technological centre specialising in renewable energy applied research, development and promotion. It is highly qualified and has recognised national and international prestige. CENER started...
Search Database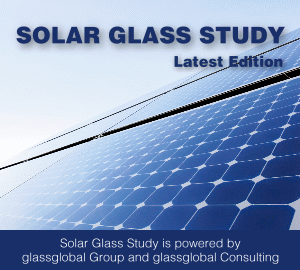 Search Result
Advertisement