Solar > Institutes and Associations >
IGR Institut für Glas- und Rohstofftechnologie GmbH

Göttingen, Germany
Analytical services include based on the equipment : REM EDX for inclusions, cords, particles, asbestos and mineral fibres, ICP OES for chemical analysis from glass, raw material and heavy metals 50 elements, included B, FTIR for synthetic material...
OTTI, Bereich Technik,

Regensburg, Germany
Training, Conferences, Meetings and Inhousetraining for experts and managers special topics: Management, technology and renewable...
Beijing Tiger Exhibition Co., Ltd

Beijing, China (People´s Republic)
China Beijng International Photovoltaic Industry New Technology New Material New Product New Equipment Exhibition With the shortage of the global energy situation, people casting their eyes on renewable energy, solar energy is particularly important...
Shanghai New Energy Industry Association

Shanghai, China (People´s Republic)
The business scope of SNEIA: information and technology exchanges, technical advice, projects application, quality appraisal, marketing services, education and training and exhibition affairs. Functions of SNEIA: SNEIA has an expert team in new...
Swissolar

Zürich, Switzerland
Swissolar, as a professional association, represents the interests of its more than 500 members with around 7,000 workplaces in the Swiss solar power business over and against the general public, politics and regulatory bodies. Swissolar is...
KWV Kooperationsgesellschaft für Warenverkehr mbH

Frankfurt am Main, Germany
Wholesale for Flat Glass, Glass Doors, Tempered Glass, Safety Glass, Mirrors, Ornament Glass, Insulation and Heat Protective Glass, Solar...
European Photovoltaic Industry Association (EPIA)

Bruxelles, Belgium
With more than 200 member companies drawn from across the entire solar electricity sector, the European Photovoltaic Industry Association EPIA is the world's largest solar photovoltaic industry association and represents about 95% of the...
RAL Gütegemeinschaft Solarenergieanlagen e.V.

Karlsruhe, Germany
QUALITY ASSURANCE OF PHOTOVOLTAIC SOLAR THERMAL AND...
ABRAVA- DASOL- Brazilian Solar Water Heating Industry Association

Sao Paulo, Brazil
solar water heating systems, solar pool heating systems, solar water heating...
PV CYCLE

Brüssel, Belgium
recycling of photovoltaikmodules, PV cells and...
SgurrEnergy India Pvt. Ltd.

Pune, India
Our specialist teams provide a wealth of experience and expertise in the following core areas: 2.1 CONCEPTION Site identification and selection, Renewable energy feasibility studies, 2.2 DEVELOPMENT Resource assessment and energy yield prediction,...
Search Database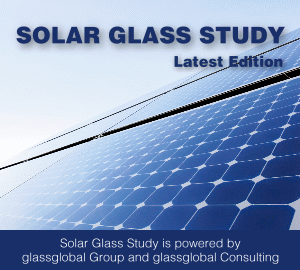 Search Result
Advertisement