Solar > Consultants >
IGR Institut für Glas- und Rohstofftechnologie GmbH

Göttingen, Germany
Analytical services include based on the equipment : REM EDX for inclusions, cords, particles, asbestos and mineral fibres, ICP OES for chemical analysis from glass, raw material and heavy metals 50 elements, included B, FTIR for synthetic material...
Leybold Optics GmbH

Alzenau, Germany
Glass, Solar, Display, Optics, 3D Coating, Web, or Special Systems all business units of LEYBOLD OPTICS help you to experience vacuum technology from its most beautiful angle. Only recently our ´Pegasus´ system has added a completely new aspect to...
Patrick Gofre Solar Consultant

Warns, Netherlands
Solar Panels directly from the manufacturer: Visel Placas, Orange Solar, PLG Power Inverters: Fronius, Danfoss, SMA Mounting systems directly from the manufacturer: K2 Systems,...
Succeed New Energy Material Co.,Ltd

Qinyang City, China (People´s Republic)
We are the leading photovoltaic glass manufacturer, the glass is used for solar modules. The luminousness of our products is over 92%, low Fe, and they enjoyed a good market in Europe and...
eclareon GmbH

Berlin, Germany
eclareon is a consulting firm focusing on the renewable energies, energy savings energy efficiency sectors. We support companies, energy agencies and industry associations in the development of their business, the market introduction of new products...
SgurrEnergy India Pvt. Ltd.

Pune, India
Our specialist teams provide a wealth of experience and expertise in the following core areas: 2.1 CONCEPTION Site identification and selection, Renewable energy feasibility studies, 2.2 DEVELOPMENT Resource assessment and energy yield prediction,...
SolarPVconsulting.com

Brussels, Belgium
Consultant for Solar Technology Development of innovative SolarPV projects, SolarPV market pricing intelligence, SolarPV business intelligence, Building relationships between SolarPV companies within the value chain, Positioning brand building of...
WSP Environmental

Göteborg, Sweden
Producer of Insulation Glass, Safety Glass, Sheet...
CEIA S.p.A.

Arezzo, Italy
Heating Systems Ultrasonic Cleaning Systems Melting Machines Anticollision Telemeters Security Metal Detectors Industrial Metal...
Search Database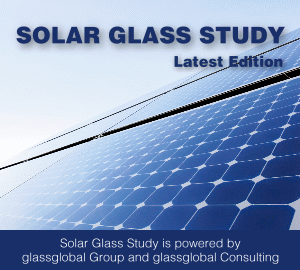 Search Result
Advertisement